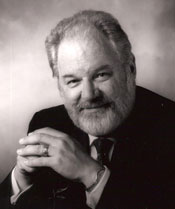 PHILIP WESTIN MUSIC wants to let the opera community know about Marie's Orchard. To that end, we've produced a DVD of the opera in collaboration with Tostado Productions and wish to make it available to interested parties while supplies last.
Of course, the opera looks and sounds best when the DVD is played on an HD TV with a good sound system. However, you may wish to get a preview of the opera before deciding if you'd like to request a complimentary copy. We suggest you watch the short Highlights Video, drawn from the complete opera, by navigating to the bottom of the HOME page on this web site. Or, if you'd like to see some of the early edits of the film, done before the final version was completed, you can CLICK HERE to view scenes from the opera on a computer or mobile device.
The vocal forces required in the opera are listed in the CAST section of this web site. In addition, the opera calls for a relatively small Chamber Orchestra (Flute/Piccolo, Oboe 1, Oboe 2/English Horn, Clarinet 1, Clarinet 2/Bass Clarinet, Bassoon, 2 Horns, 1 Trumpet, 1 Trombone, Timpani, Percussion, Harp and strings).
* If you are a member of OPERA AMERICA or affiliated with an opera company as an Executive Director, Producer, opera Board Member, and/or performer (conductor, singer, or other artist), Philip Westin Music will be pleased to send you a complimentary DVD while supplies last. Multiple copies of the DVD are available for distribution to appropriate decision-makers within a producing organization.
To request your DVDs, please complete the form below and click Send. Philip Westin will be in contact with you, usually within 24 hours.
Philip_Westin@msn.com